Page - About Us
About Fresh Bouquet, LLC
Fresh Bouquet has been gracing weddings and events in the Washington, D.C. Area with flowers for the past 5 years. To us, the art of floral design is one of the most important aspects in creating the ambience of a wedding or special event, and in knowing this, we will do everything to make your event one to remember.
Customized Floral Arrangements in the DC Metro Area
At Fresh Bouquet, we believe that flowers should be an expression of your taste and desires, a collaboration of ideas, styles and colors, to give you the wedding or special event of your dreams. We believe that service is just as important as beautiful flowers, so from your complimentary consultation to the day of your event, you will be our priority. We will personally select each flower for your special day, making sure they are the perfect hue and the highest quality. Nothing gives us greater pleasure than to have a bride exclaim that her bouquet is even more beautiful than she ever imagined!
Impeccable Quality and Personalized Service
Most clients come to Fresh Bouquet with a vision representing their unique style. We will work with you to enhance your ideas and create an event beyond your dreams and expectations. Contact us for a complimentary consultation to learn more.
WHAT WE OFFER
Wedding Arrangements
Flowers help turn your reception into a magical moment, a sophisticated evening, or a whimsical fairytale.
Bridal Bouquets
Get the best quality wedding flowers made just the way you want them for your special day.
Finishing Touches
We can't forget the Groom. A floral accent for the men of the bridal party is the perfect complement for his special day too. Our designers can create a unique style to coordinate with the bridal party flowers.
Freshest Flowers
Don't risk your floral budget on flowers that wilt before your event. Our fresh flowers last longer and look more vibrant.
Award-Winning Designs
Fresh Bouquet is recognized in the wedding and event industry for exceptional flower design, and has been featured in Washingtonian Bride and Groom magazine.
See the article
Exceptional Service
We believe that service is just as important as beautiful flowers, so from your complimentary consultation to the day of your event you will be our priority.
Full-Service Design Experience
Our floral design artists specialize in creating a personalized style unique to your event, collaborating with you to design every detail along the way.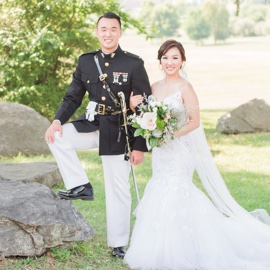 Personal/Bridal Party Flowers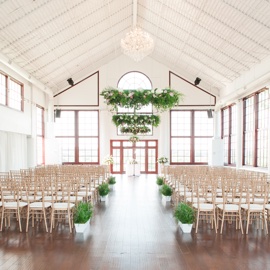 Ceremonial Site Flowers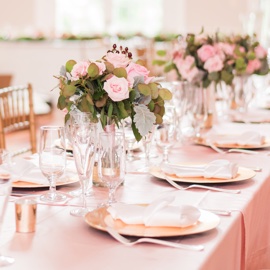 Reception Site Flowers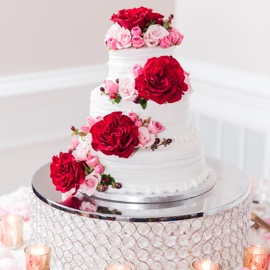 Finishing Touches
WATCH OUR FLOWERS "IN ACTION"!
AWARDS WE WON
As an award-winning florist in the Washington, D.C. Metropolitan Area, we pride ourselves on creating artistic and beautiful floral experiences for all of our clients.